Oans, zwoa, drei, g'suffa!
Experience the legendary Oktoberfest WHOA adventure style! Join us in going off the beaten path to hike, bike and paraglide through picturesque Bavarian towns, before heading to Munich for beer, dancing and more beer in at the Oktoberfest. You'll get to experience local spots and celebrate like true Bavarians do - this is the best, most unique way to take in all Bavaria has to offer at this time of year!
BAVARIA & OKTOBERFEST
HIKING, Biking & paragliding in the bavarian alps + dancing & beer drinking at the OKTOBERFEST
SEPT 17 - 22
$2,700
Max group size: 10
*Putting down a $500 deposit will reserve your spot on this adventure (which is a good idea because it always sells out fast)! You'll be invoiced and must pay in full at least 3 months before the adventure start date. All deposits are non-refundable.
BAVARIA + OKTOBERFEST LIKE WHOA ADVENTURE GUIDE
OKTOBERFEST TIPS & TRICKS + FUN FACTS + GERMAN 101 + FAQ + MORE!
BEER, MOUNTAINS & MEN IN LEDERHOSEN?!
TELL ME MORE!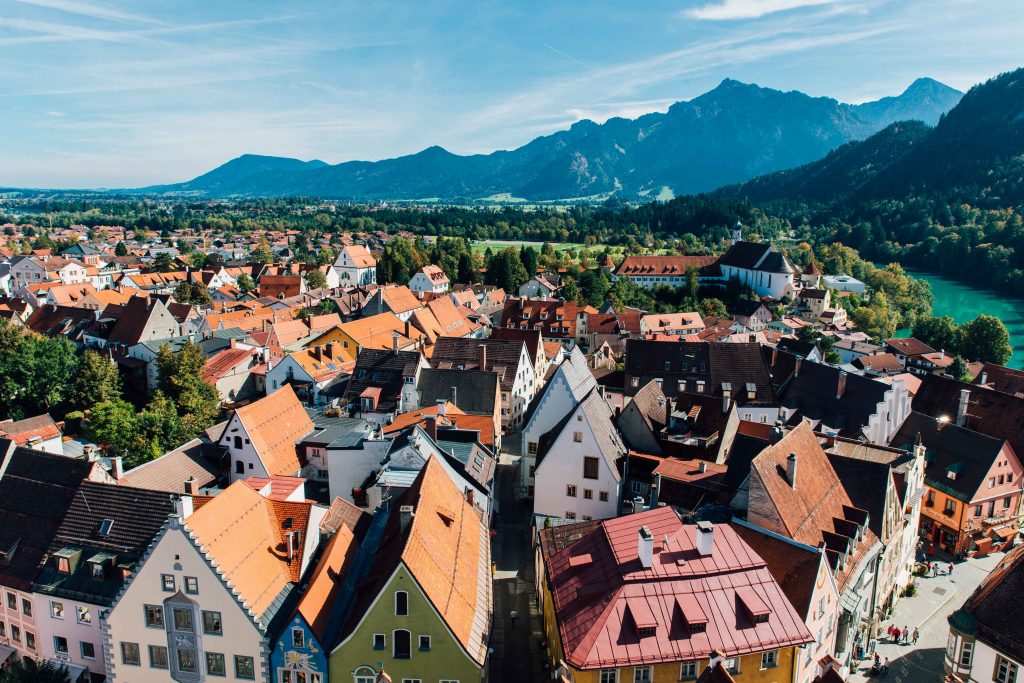 MUNICH to FÜSSEN

Approx 2 hour transit
Arrive at the Munich Airport (MUC) by noon to meet the group. Once we're all together, we'll hit the road and head to the picturesque town of Füssen, nestled in the foothills of the Bavarian Alps. We'll get to stop by one of our favorite trachtn shops, a traditional Bavarian store for buying dirndls and lederhosen. We'll spend the night in a charming guest house that feels straight out of a fairy tale, and feast on a traditional Bavarian meal (complete with some of that world famous bier)!
Included: Willkommen Dinner
DAY 2:
HIKIN' BIKIN' & CASTELIN'
FÜSSEN to GARMISCH

Approx 4 hours hiking & biking
Approx 1.5 hour transit
After breakfast, we'll hop on bikes and take the famous romantic road towards Neuschwanstein Castle. Once we arrive, we'll park our bikes and take an off the beaten path hike to the palace of eccentric King Ludwig. We'll continue hiking over and past the Marien Brücke to get the most spectacular views of the castle, and enjoy a little picnic lunch. In the afternoon, we'll hit the road to Garmisch and make stop in Austria to cross the world's longest pedestrian suspension bridge! (Did we mention this trip was epic?!) You'll have the evening free to explore and enjoy the idyllic Bavarian mountain resort town of Garmisch.
Included: Breakfast
DAY 3:
THE VIEW FROM THE TOP
GARMISCH to MUNICH

Approx 3 hours hiking
Approx 1.5 hour transit
After breakfast we'll head to the famous Olympic Stadium where we'll begin a hike through the dramatic Partnachklamm gorge up to a hidden beer garden that overlooks the Bavarian Alps. After enjoying a much deserved beer we'll take vintage cable cars down the mountain. Next stop: paragliding! You'll take off and soar over the Zugspitze, the highest mountain in Germany! (Note: Paragliding requires specific wind conditions, so depending on the weather the schedule of this day might flip flop.) You'll have the evening free to explore, shop and hit up a few of our favorite local joints!
Included: Breakfast
DAY 4:
SUNDAY FUNDAY DEUTSCHLAND STYLE
MUNICH, GERMANY

Approx 3 hours biking

Today, we'll cruise the historic streets of Munich (dirndls optional) with Mike's Bike Tours. It's the best way to see the city and learn about it's rich history! We'll end the trip riding through the beautiful English Garden to the Chinesischer Turm (the second largest beer garden in the world) for some much deserved refreshments!
Included: Breakfast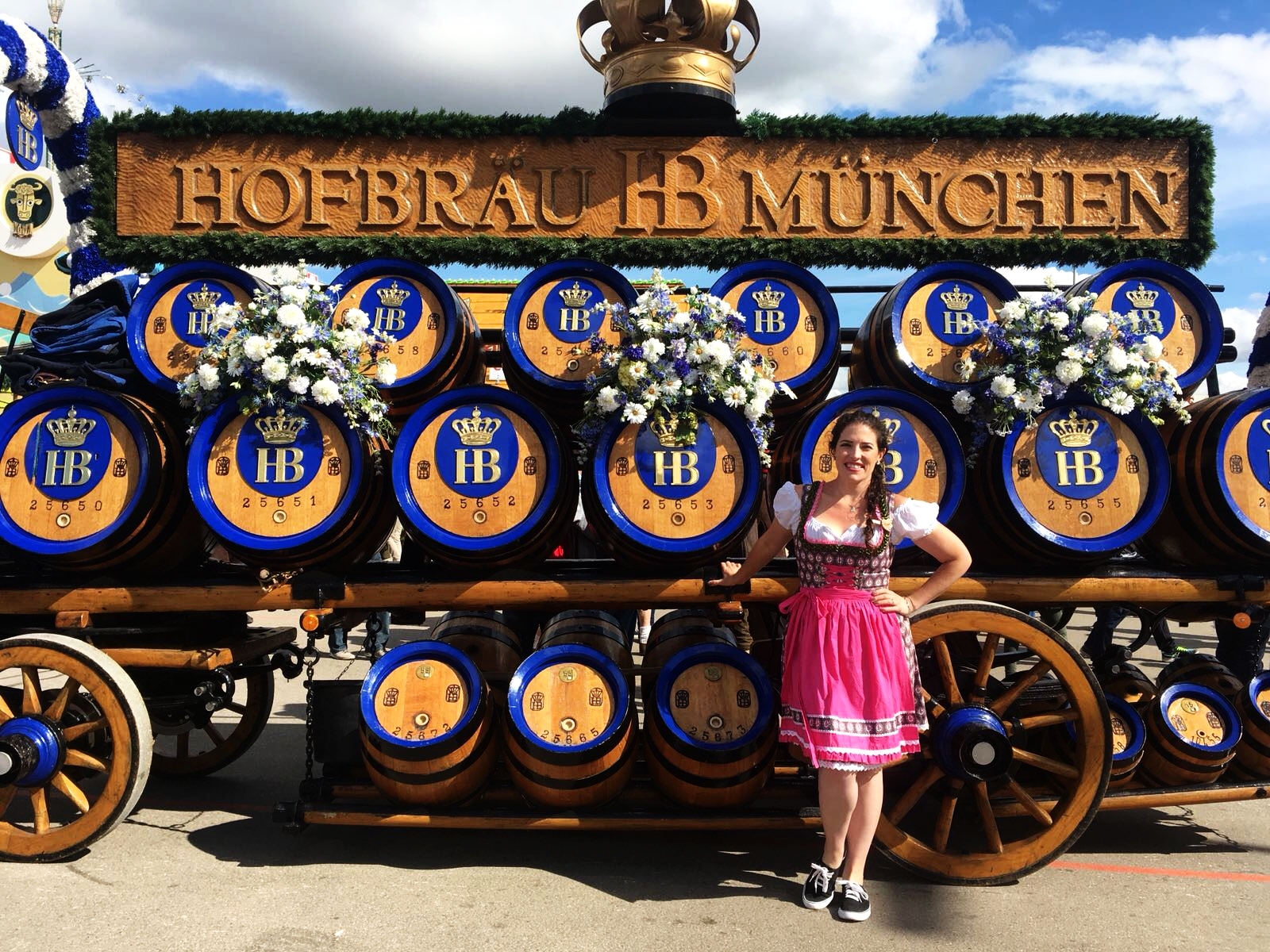 Watch out Oktoberfest - here we come! Our WHOA crew has a coveted reservation at the famous Löwenbrau tent, where we'll spend the day in our dirndls indulging in the brezn and biers of Munich! Expect to be dancing on tables with beer in hand well into the night while you discover firsthand why Oktoberfest is one of the biggest and best festivals in the world!
Included: Breakfast, Dinner + One Big Oktoberfest Bier!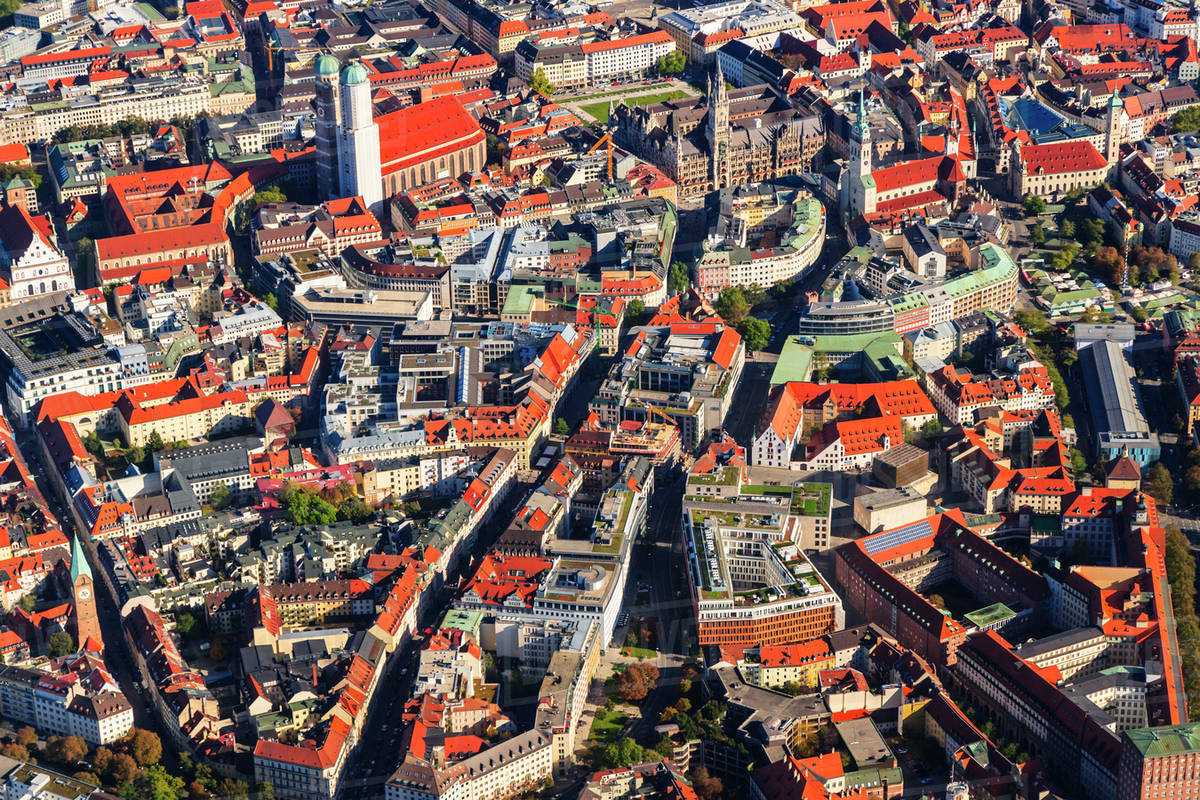 DAY 6:
AUF WIEDERSEHEN, GOODBYE!
We'll exchange hugs and emails and say our farewells (for now, anyway)...
Included: Breakfast
Itinerary subject to change based on availability and unforeseen conditions, but that's part of the adventure! Even when things change, trust you'll be well taken care of with WHOA quality, professionalism, and TLC!